eKitabu cloud reader support
Instructions for accessing books using the eKitabu Cloud Reader
Go to open.ekitabu.com​. This launches the eKitabu Readium Cloud Reader app.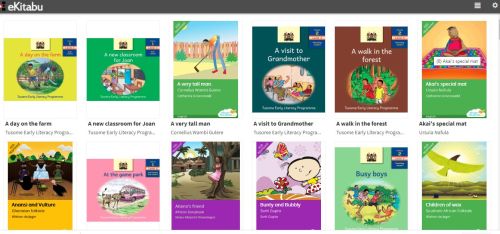 The initial view shows the Cloud Reader Library. Click
Akai's Special Mat cover to open the book.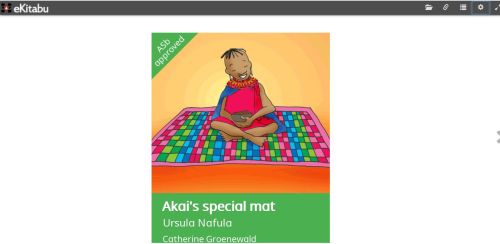 When you click on the book, you will enter the Reader view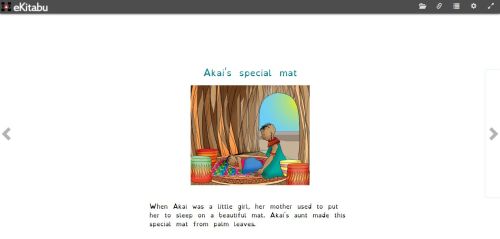 To go to the next or the previous page (as in the screenshot below), hover your mouse to the left or right side of the screen, then click the forward and back arrow symbols on the right or left of the screen. Or, you can use the right and left arrow keys on your keyboard to go forward or back in the book.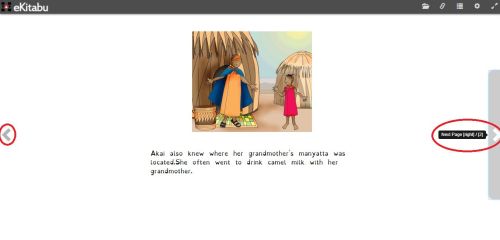 Navigation menus explained

a. Library represented with an open file folder symbol to view all the books in your library.
b. Share represented with a chain link symbol to enable you to share bookmarks with external users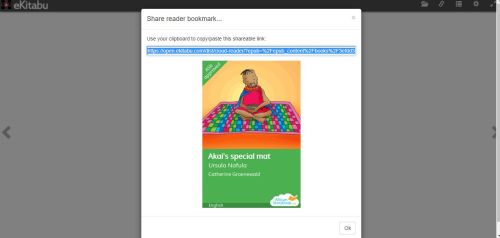 c. Table of content represented with a bar symbol to help you view more details about the book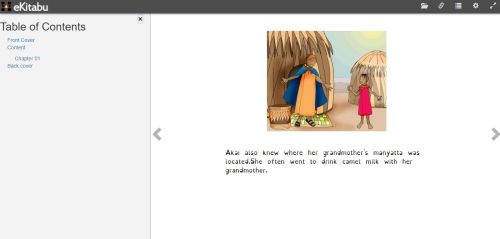 d. Settings Icon represented with a gear symbol – opens various menus for font size and reading mode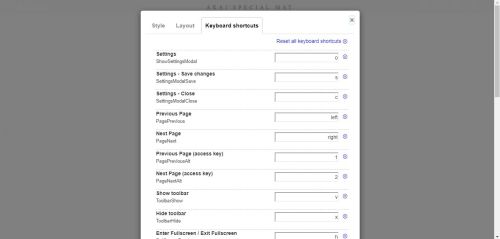 e. Fullscreen represented with forwarding and back arrows symbol – to view a page in a wider screen area
To access the Accessibility Settings, click on the "gear" icon on the upper right in the menu bar (circled in
red below) to access the Settings Menu.

In Settings you can:
Increase the font size

Change the contrast, including the "Arabian Nights" setting which provides a black background with white text which is easier for some users to read

Use keyboard shortcuts for keyboard control of the reading experience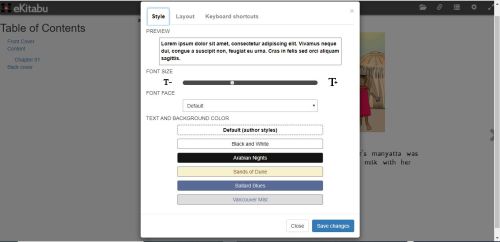 Review and reach out to us
For additional help or to send eKitabu feedback please contact support@ekitabu.com.
You can also contact us on our office mobile phone number: +254 708 727 037 from 8.30 AM – 5.30 PM Monday – Friday East Africa Time.