eKitabu cloud reader - Login using Single Sign-On
This document details instructions for students and staff of University of Nairobi on how to login and access books on the platform. Single Sign-On has been integrated to authenticate users that are either within or outside the campus premises to access the core text books within the platform. Google accounts provided for each student and staff by the university will be allowed to access the platform by following the login steps provided below. This means students with (*@students.uonbi.ac.ke) and staff with (*@uonbi.ac.ke.) can now use the same account and same password to login and access the books. For Individuals without these accounts, kindly contact your campus ICT office for assistance.
Login
Go to uon.ekitabu.com on your browser.

Click on Login Using Student or Email Account button to view the login form.

Click on "Continue with Google" button from the login form to proceed.

Type in your student (*@students.uonbi.ac.ke) or staff (*@uonbi.ac.ke.) account as provided by your institution within the "Email or phone" field. These are the only accepted email accounts. Click Next to proceed.

Type in your password within the "Enter your password" field. Click Next to proceed.

You may have to to verify your authentication using 2-Step Verification if enabled in your account. Check your mobile device for the Google prompt notification and tap Yes to continue.

Alternatively, you can choose another way to login by clicking on Try another way. Select the verification method that best suites you to complete your sign in. This step is applicable for users who have enabled 2-Step Verification on their accounts.

On successful authentication, you will be redirected to the reader library.
Logout
On the top right of the reader library toolbar, click on the Logout icon to end your session.

On successful logout, you will be redirected to the home page.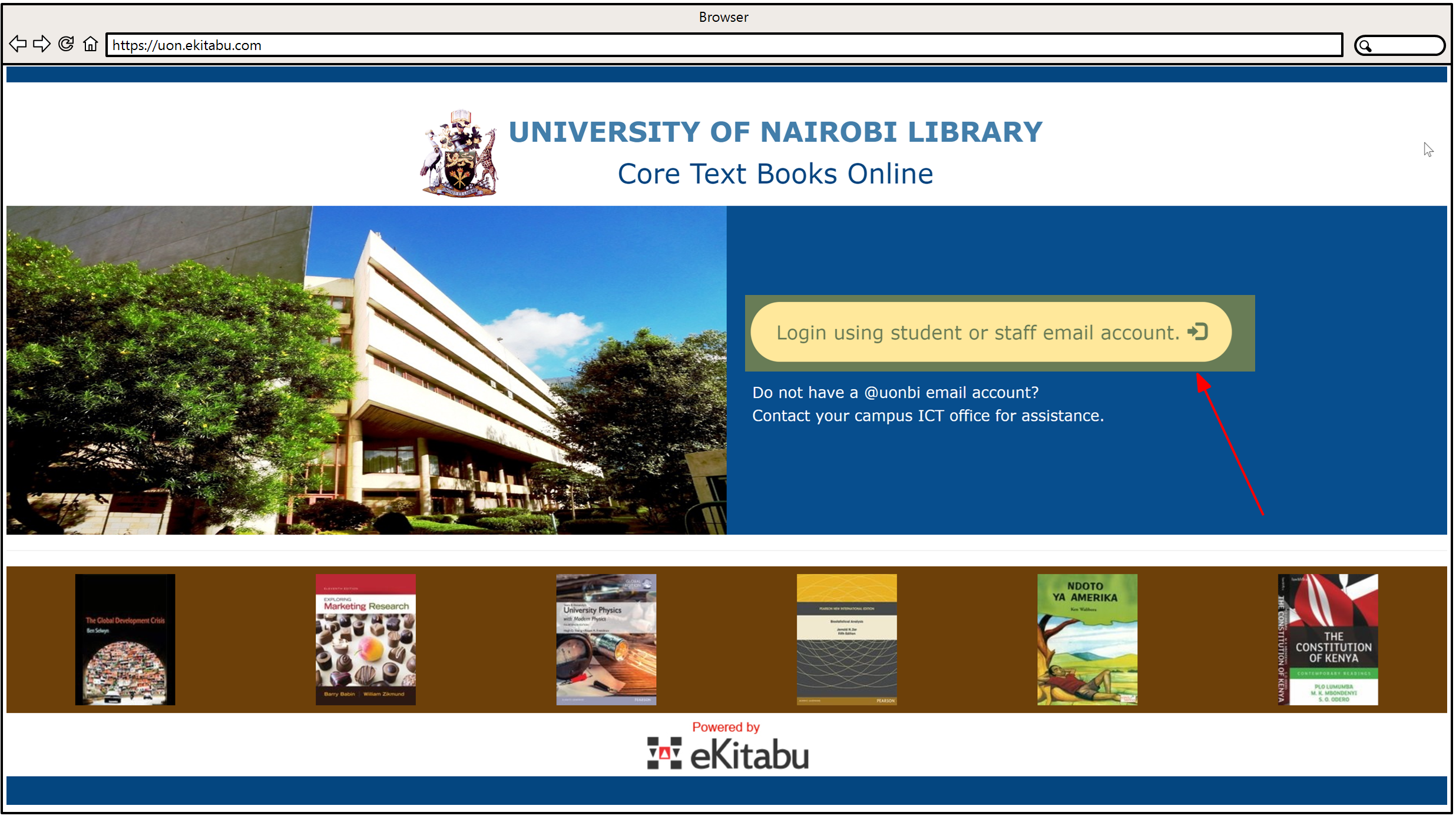 Reach out to us
For additional help or to send eKitabu feedback please contact support@ekitabu.com.
You can also contact us on our office mobile phone number: +254 708 727 037 from 8.30 AM – 5.30 PM Monday – Friday East Africa Time.